Turnkey technology delivery platform helps clients meet customers where they are
NEW YORK, December 13, 2022 – Assurant, Inc. (NYSE: AIZ), a leading global business services company that supports, protects and connects major consumer purchases, today launched Assurant Product Experience Exchange (APEX.) APEX is a turnkey technology delivery platform that enables Assurant clients across industries – mobile, retail, housing, and automotive – to customize and easily add embedded insurance and protection programs, support, and services into their omni-channel customer experiences. Before integrating, clients can securely view the product API library as well as test and review data they provide through a self-service portal.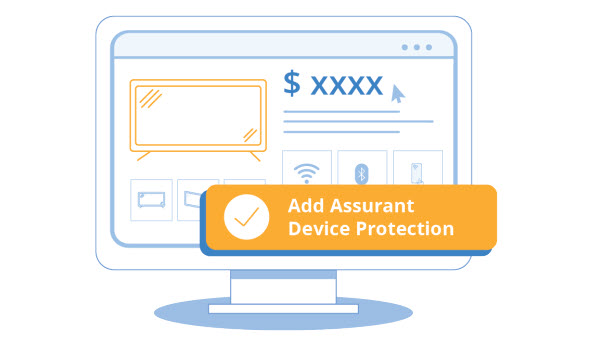 "Automation and personalization through APIs and integrations with third-party providers will help our customers to drive revenue growth as consumers become increasingly comfortable with the idea of point-of-purchase add-ons," said Keith Meier, COO, Assurant. "In fact, our research indicates that offering support and protection products at the point-of-purchase increases purchase intent by about 32 percent[i]. APEX enables our clients to quickly and easily integrate these services without taxing already overburdened technology teams."
APEX allows clients the flexibility to integrate in ways that work best for their digital customer experience and internal resources, whether through APIs, a customized website or widgets. Using APEX, clients can offer the following products and services to customers:
Insurance and Protection Products: Device and phone protection, renter's insurance, F&I products, and more
Claims Management: Portals for customers to file, track and manage claims from start to finish
Tech Support: On-demand access to experts and self-service solutions
Trade-in Offers: Quotes for used devices and upgrade incentives
Pricing and Analytics: Device valuations, performance assessments and more
APEX is the latest step in Assurant's ongoing investment in the transformation of its technology platforms, designed to deliver outstanding customer experiences that grow clients' businesses. Assurant was recognized with a 2021 Gold Stevie Award for Best Use of Technology in Customer Service in the Financial Services Industries, a 2021 Silver Stevie Award for Sales and Customer Service and #1 Innovation in New Technology Applications in 2021 from The Wealthies (WealthManagement.com Industry Awards.)
# # #
About Assurant
Assurant, Inc. (NYSE: AIZ) is a leading global provider of lifestyle and housing solutions that support, protect and connect major consumer purchases. Anticipating the evolving needs of consumers, Assurant partners with the world's leading brands to develop innovative products and services and to deliver an enhanced customer experience. A Fortune 500 company with a presence in 21 countries, Assurant offers mobile device solutions; extended service contracts; vehicle protection services; renters insurance and lender-placed homeowners insurance. The Assurant Foundation strengthens communities by supporting charitable partners that help protect where people live and can thrive, connect with local resources, inspire inclusion and prepare leaders of the future.
Learn more at assurant.com or on Twitter @AssurantNews.
Media Contact:
Stacie Sherer
Vice President, Corporate Communications
917.420.0980
[1] From The Connected Decade 2021, research conducted annually since 2016 with representative samples of more than 1,000 U.S. adults in each wave. Eligibility is restricted to those who both own a smartphone and have wireless service. Select results can be viewed here.